Career Center Home
(Click on Image to Open Virtual Career Center)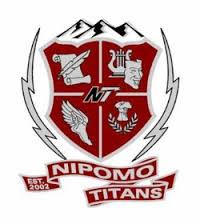 Welcome to Nipomo High School
College & Career Advisement Center!
Our Vision:
To promote self-awareness and career development in order to empower students to make responsible and meaningful choices in a competitive 21st century, globally dynamic world.
Our Mission:
To serve the career development needs of all Nipomo High School students by providing high quality and diversity-sensitive services through individualized career counseling meetings, small group guided career lessons, pathway course offerings, college and career field trips, and career presentations designed to facilitate learning and advance student well-being, purpose, identity, academic success, and career achievement.
Nipomo High School students receive:
Interest inventories (Holland, cacareerzone.org, YouScience) and personality assessments (Meyers-Briggs, True Colors Methodology) to connect students' interests with potential career paths
Career exploration and college/university research to aid in student selection of majors and minors
Opportunities to attend school-wide career and college/university presentations and field trips
Encouragement for pathway selection and courses, volunteering, job shadowing, part-time employment, and/or extracurricular activities
Opportunities to take the ASVAB on NHS campus for the purpose of further career exploration or military pursuits
Customized attention to resumes, job search letters, and interviewing skills upon request
Listening and helping with personal concerns that relate to college and career decisions