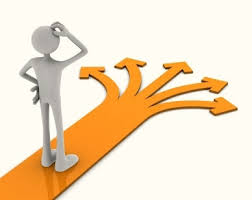 Career and Technical Education (CTE) in Lucia Mar Unified School District. A

ccording to the California Department of Education, Career and Technical Education is "a

 program of study that involves a multiyear sequence of courses that integrates core academic knowledge with technical and occupational knowledge to provide students with a pathway to postsecondary education and careers." 
Is completing a pathway a Lucia Mar Unified School District graduation requirement?
Yes. Career and Technical Education is a high priority in California's Department of Education. Students are required to successfully complete a 3 course sequence in the same pathway of study. This requirement is designed to better prepare students to enter the workforce in a desired career - either immediately after high school graduation - or - after the completion of a trade school, community college program or university degree. 
Which pathways are available on the Nipomo High School campus?
Agriculture 

(Emphasis Areas: Animal Science, Agriculture Mechanics, Plant Science, and Agriculture Generalist)

Public Safety

 

(Emphasis Areas: Law Enforcement and Fire/Paramedic Services )

Arts, Media, and Entertainment

 

(Emphasis Areas: Visual Arts and Performing Arts)

Healthcare 

(Emphasis Areas: Sports Medicine and Introduction to Healthcare)

Manufacturing 

(Emphasis Area: Mechanical Drawing)

A-G 

(Emphasis Areas: 4-year university core subject requirements for eligibility to attend directly from high school)

Individualized (Administrator approval required)  
How many pathways do a large number of Nipomo High School students complete?
Two. Many Nipomo High School students, for example, complete the A-G Pathway and another pathway of interest to them. This helps prepare students in selecting an appropriate college major or program of study aligned with their interests and abilities.
When do students choose their pathways?
Depending on the pathways that are selected, many students begin taking pathway courses as early as 9th grade. Typically, 10th grade is the latest year pathway decisions are made. 
What are pathway cords?
They are colored recognition cords that are awarded to students at the end of their senior year for completing a 3-course sequence in a particular pathway. These cords are worn by students during graduation and are publicly acknowledged during the ceremony. Many of our graduating seniors receive their diploma wearing two cords as a symbol of academic excellence and achievement.